The best Pune hostel for foodies!
1 July 2022
Admin
Here's why you might want to consider Tribe luxury student accommodation if you live to eat and love to party!
There's nothing that a piping hot bowl of creamy pasta cannot fix, whether it be a broken heart or homesickness. So, if you are somebody who eats to cope with the troubles of adulthood, here's why Tribe luxury student accommodation's Viman Nagar campus might just fit your college lifestyle like a glove!
You name the locality, we name the restaurant.
Pune's buzzing with restaurants of all sorts. Whether it is a sleepy cafe that you want or a breezy rooftop gazebo with an open bar, you'll not be disappointed when you're in Viman Nagar. To begin with, you'll be spoilt for choice. Moreover, you are promised a full tummy no matter what your wallet holds. Students usually flock to Atmosphere 6, Beans Talk Cafe (renowned for their Korean Fried Chicken, New York Cheesecake, and Popcorn Shake (it sounds weird, tastes weirder but it's the definition of ADDICTIVE)), Where Else Diner and Kelly's Cafe, which are all a stone's throw from Tribe Viman Nagar.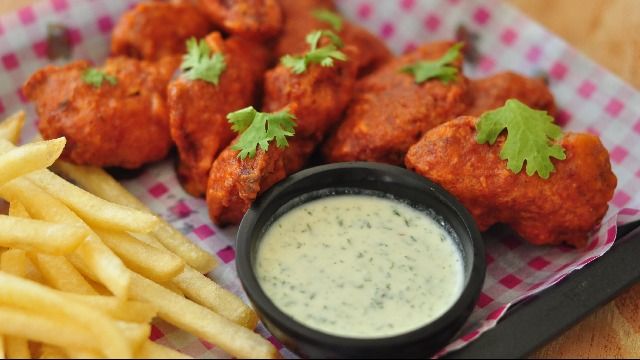 Night Option's Chicken Schezwan Momos and Sunny Biriyani House's Egg Bhurji with a piping hot glass of tea are our night owl's favourite spots. Not too hard on the pocket and incredibly satisfying for the soul! (Ask your Tribe friends where they are because you'll not find them on Google Maps, their address is imprinted only on hearts :3)
And if you're not in the mood to step out, Tribe Viman Nagar's very own Cafe Mamaliga operates till 10 at night to satisfy all your cravings. Breakfasts, lunches, and dinners at Mamaliga are also included in every month's rent. And forget water-downed dals and concrete-laced rotis, our chefs hail from some of the most acclaimed hotel chains across the country (and yes, we have non-vegetarian options in EVERY.SINGLE.MEAL)
For all our meals we serve, 
1 Condiment

1 Rice Preparation

1 Dal Preparation
1 Type of Bread
2 Veg Main Courses
1 Non-Veg Main Course
1 Dessert
(We just skip the dal and rice dishes when we serve Chinese, Continental or Italian, which usually happens seven times a week.)
Don't believe us? Have a look at the menu for the day- 
Lunch- Salad Bar, Raita, Vinaigrettes, Veg Biryani,Chicken Biryani, Mirch Ka Salan, Kala Jamun
Dinner-Kashmiri Yellow Dal, Black Chana, Chapati, Dum Ka Pulao, Salad, Papad, Pakoda Kadhi, Murgh Pudina Korma, Jalebi OR Veg Schezwan Stir Fry, Chilli Garlic Fried Rice, Stir-Fried Noodles, Kimchi, Veg Balls in Hot Garlic Sauce, Chicken Manchurian Gravy, Ice Cream
And although these dishes might not enjoy the best of reputation among concerned parents, our chefs' thoroughly researched recipes have stood the test of time and held testimony to the fact that tasty doesn't always have to be unhealthy.
Tribe Viman Nagar also ensures to balance these out with home-style meals, one of them this week was Matki Masala Dry, Arhar Dal Tadka, Chapati, Pudina Pulao, Veg Jhalfrezi, Egg Dalna, and Sheera; with a tossed salad and papad on the side. There's a reason we're a luxury student accommodation and not just any other Pune hostel.
And, our hot plates in the breakout zone, 24/7 self-cook pantry, and round-the-clock vending machines make sure none of our residents go hungry; no matter the time. 
So if you're somebody who lives to eat and can't wait to set out on this journey of gastronomical wonder, drop a call at +91 8880868000 or head over to @tribestays (Instagram) or www.tribestays.com to book your Viman Nagar hostel room today!
Latest blog
Not the Home you Need, But the Home you Deserve.
Good things come to those who wait.
Great things come to those who don't!
Book now